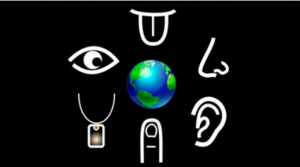 The Sixth Sense from MIT's Media Lab is perhaps the most innovative project that I have seen in the last five years or so in terms of entwining the physical and virtual worlds. It is scary — think Minority Report — and also strangely holistic, a kind of augmented reality rather than an obvious split between the "real" and the "virtual." That said, it also threatens to supplant our five senses for a "sixth sense" which is not cosmic insight but rather an increasingly transparent window into the realm of metadata. Philip K. Dick would have seen it as threateningly anxiety-producing; John Cage might have made a dance out of it.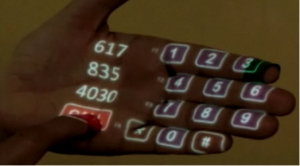 Pattie Maes and Pranav Mistry of MIT's new Fluid Interfaces Group showed their work at TED. You just have to see it and try and tease out its implications. There is an awful lot to work with here. (And thanks to Collin LaFleche for pointing this out.)
Thinking of it as an eventual brain implant, as Pattie Maes suggests at the end of the talk, is disquieting if accurate.