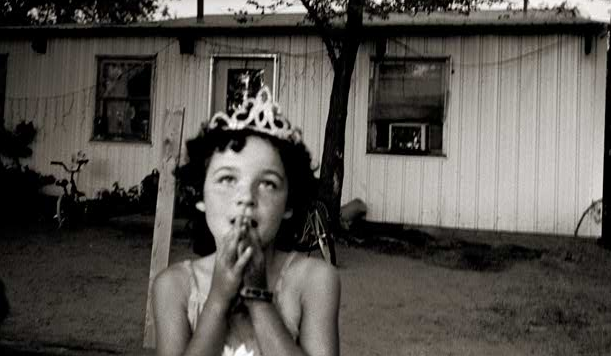 It is increasingly strange in this Information Age to realize how little we know about each other. People in Iran, North Korea, Afghanistan — who are these people whose governments are so often in the news? Driftless, a moody, elegiacal photo/video/audio piece by Danny Wilcox Frazier on MediaStorm, tells us more about the souls of a section of Iowa's people than all the campaign primary stories ever do.
Family farms are abandoned, becoming relics along with the work ethic that kept them running; marriages can still be forever, even when one partner ages and becomes lost in the abyss of memories; migrant laborers can be resented because they overrun a small town; a butcher can keep on going decades later, shooting and dismembering pigs, trying to be humane while it ages him, all because it's a family tradition; a young woman heads for the big city to save her soul while a young man goes back to Iraq because he won't let down his buddies–these are the stories in this mood poem to what once was and no longer will be.
The best for me is Harry, of Harry and Helen, a farmer now over 80 who is still profoundly in love with his deceased wife, talking about how food has become so plentiful but with less and less nutrition as the ground is filled with chemistry. Reminds me of the Ancient Mariner: "Water, water everywhere, but not a drop to drink." I urge you to take a look.