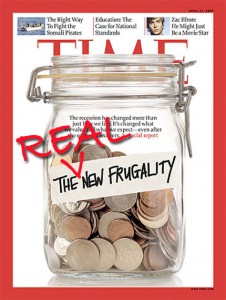 Many discussions have taken place about the Los Angeles-based photographer who happily made a total of only $30 when his photograph was on Time's cover. He has been insulted quite frequently for ruining the business (what business?), and for being a symbol of the degradation of what used to be a prestigious profession.
But a much more interesting discussion can be found in a recent interview with photographer Bruno Stevens in the French publication Libération (see Stevens' extraordinary series of portraits of Palestinians and Israelis who had been killed during the Second Intifada at PixelPress). Stevens, who has been working for eleven years to considerable acclaim, makes several important points to writer Philippe Brochen on how the position of a photo reporter has changed:
A photographer in the field is now required to make a picture of the day, not tell a story.
Given the current editorial cycles for online publishing, a photograph taken six hours previously is already an old photograph.
Editors at publications will nearly always select images from big syndication agencies like AP, Reuters or AFP because they have contracts which allow them to use as many images as they want from these agencies without paying more.
A 1994 essay that Stevens photographed in Darfur was bought at that time by Newsweek for 3,000 euros. For his imagery that they published online, which generated 30 million page views, he was only paid 600 euros.
When he was first beginning to photograph in 1999 he spent a long period in Chechnya, working alone. This allowed him to tell his own story, and when he returned he was able to sell his reportage to thirty publications. This style of working, he makes clear, is no longer possible.
Stevens describes a profession that is being gutted, resulting in the public's profound loss–for both readers and subjects. The publication of a picture of coins in a jar to serve as an unimaginative symbol of much deeper issues has hardly the same importance, except to mark the decline of yet another major magazine.