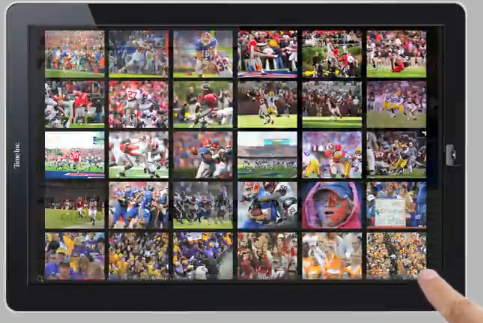 Probably at no other time in media history has there been so much tumult mixed with desperation and zeal anticipating the era to come. As has been amply pointed out, Apple's iTablet (or whatever it will be called) is seen as the platform that will meld media on a well-designed all-purpose platform and usher in a golden age for journalism and photography as well while following in the digital footsteps of the iPod and iPhone. Many top media companies are said to be focusing on it, and Sports Illustrated just revealed their magazine for the tablet age (why do I keep thinking of Moses, or the Flintstones?).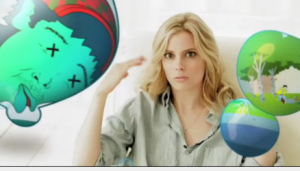 Esquire came out with their augmented reality issue using bar codes (a photograph of Gillian Jacobs, when the magazine is turned towards a web cam, will animate and she will tell a joke on your computer, and if it is after midnight will tell an off-color joke) and Outside is experimenting with moving pictures on the page. (Meanwhile National Geographic Adventure went out of business after ten years and the Washington Post closed all its domestic bureaus outside of D.C.).
Then as Rupert Murdoch kept on about Google destroying publishing, Google opined that it is open to the five-click option (before readers/viewers/users have to pay a publication directly for the next article), and Springer publishing executives in Germany put forth a plan for a "one-click marketplace solution" to get access to a variety of media while repudiating the "meta-philosophy of free" (coming from the land of Gutenberg they think that Germans have a greater cultural appreciation of print media than do Americans). And the New York Times reported that baby boomers, while extraordinarily flexible in their use of media, want an "identity passport" so that people on the Internet, rather than hiding in anonymity, will have to stand behind what they say.
And, of course, the media coverage on the 85,000 apps already written for the iPhone (and the impoverished competitors playing unsuccessful catch-up) bodes well for an iTablet that will undoubtedly dwarf the iPhone in the number of apps being written for it. The golden age of publishing? Undoubtedly the volume will be enormous (and I mean "volume" in both senses of the word) but what of the innovation? When I attended a Nieman Conference at Harvard University some 15 years ago the new publisher of the New York Times publicly thanked all the Internet pioneers and then asked them to get out of town, comparing the Times to the homesteaders who would finally settle this unmarked territory with their own brand. It sounded ridiculous then, and still does now, but it is still to be seen whether there will be the political will and innovative drive for non-corporations to come up with the apps, and the "content" (that dreaded word), to help us emerge from a situation in which the White House becomes part of a reality show and the climate change talks are largely eclipsed by the discovery of Tiger Woods's seventh mistress.
As they used to say, "stay tuned." More importantly, it's time to start building those clear, concise and probing alternative apps.