The sniper's world is a cubist virtual reality where both killer and victim have mapped out space

in a game of life and death, and where 10 centimeters of unthought potential are met by the crack of the gun.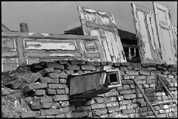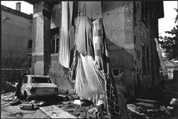 When the sniper is "on," the air vibrates, the sound of a shot can come at any time,
and the street changes its form from a positive space to a negative one, more defined by its outlines than by its center.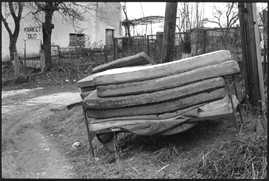 And now that war is gone, you can visit the other side of the mirror from which he was looking
at you, the other side of the screen, the barricade. With a sense of visiting a forbidden territory we can discover the dread monuments left by the Lemis and Liveks.