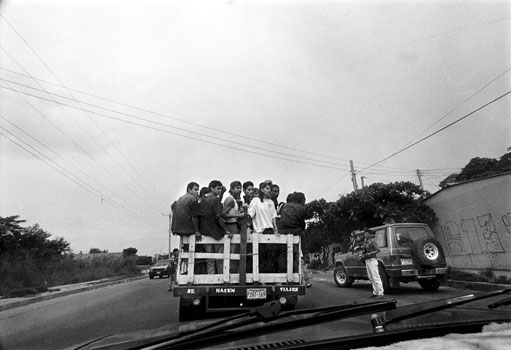 One of the top gang leaders from the Mara Salvatrucha gang has been murdered inside Mariona prison. Homeboys from the San Salvador cliques of Edgar's gang gather to attend the funeral.

Uno de los jefes de la Mara Salvatrucha fue asesinado dentro la cárcel Mariona. Los pandilleros de todos los grupos de la Mara se juntan para asistir a su entierro.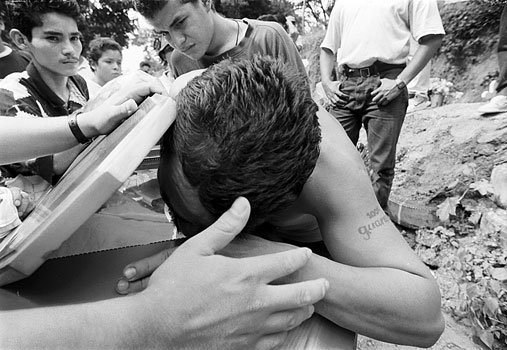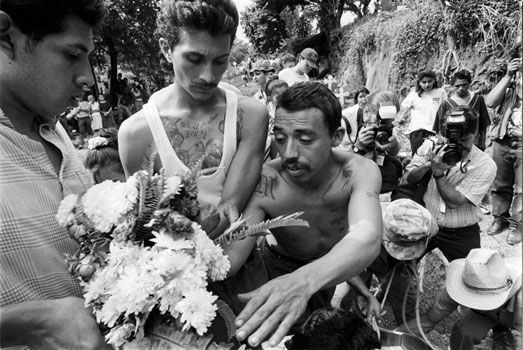 A local newspaper quotes an Eighteenth street gang member bragging that his gang killed "Ozzie" without investigating if this is true. There are many other versions of what happened. This careless news article fuels tensions on the street ….

Un periódico local cita a un fanfarrón de la pandilla Calle Dieciocho diciendo que su grupo mató a "Ozzie," sin investigarlo. Hay muchas versiones de la "verdad" de lo que pasó. Por el descuido de este artículo la tensión en las calles aumenta ….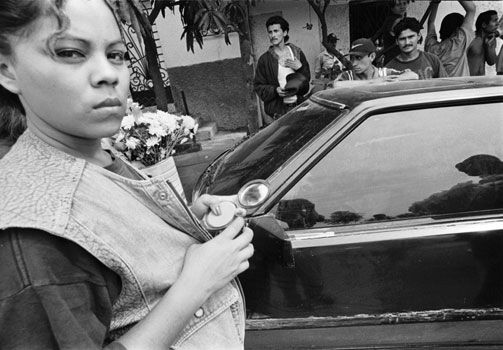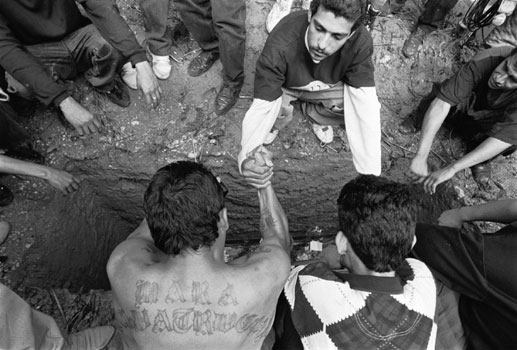 rollover image | ruede encima de las fotos